ONLINE BANKING & BILL PAY
Manage your money and your bills quickly and easily with our convenient online services!
Online Banking
Our online banking services offer loads of common transaction and account options:
Check account balances
Transfer funds between accounts
Research check and debit transactions
Enjoy online services, like convenient E-Statements!
Sign up for our online services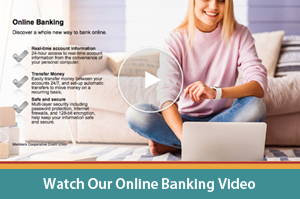 Need help navigating online banking? We have online experts available 24 hours a day! Call us at 1-800-296-8871.

---
Online Bill Pay
It's not your favorite task, so why not spend less time doing it? With our fast, easy, and secure bill pay service, you can take care of business. Access bill pay through the "online banking sign-on" tab on the homepage.
Payments post quickly - no more late payments!
You can schedule payments in advance - no more forgetting!
Payments can be one-time or recurring
It's secure
Log into your online banking account to access bill pay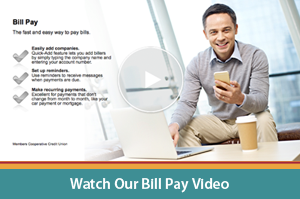 Go to main navigation